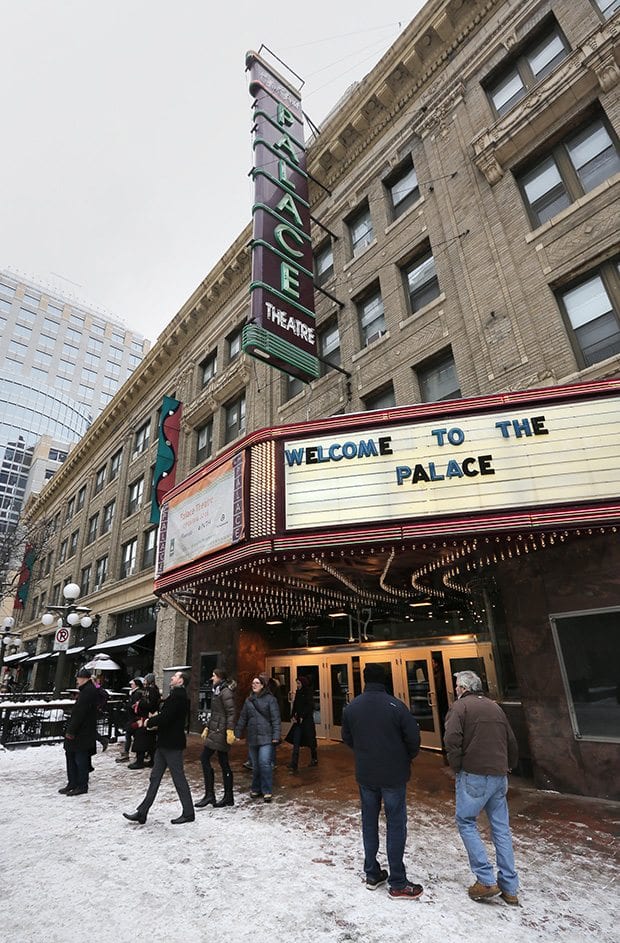 The City of St. Paul is ready to reveal the $16 million renovation of the historic Palace Theater located a few blocks from the Xcel-Energy Center on Kellogg Boulevard. NAC worked closely with the city of St. Paul and other contractors to complete the necessary renovations to turn the 100-year-old Palace Theater into a modern downtown music venue.
Completion of the two-year renovation project is set to be finished early 2017 and will be operated by First Avenue and Jam Productions who has a 15-year lease on the building. The first official concert is set for March with other shows following close behind.
This building fits the need for a music venue holding between 2,500 and 3,000 people, which is twice as much capacity of First Avenue, a popular music venue located in downtown Minneapolis. Inside the renovated Palace Theater, a seated balcony overlooks a deep stage illuminated with new LED lights and plenty of dancing space. This building is not meant to be a full restoration project, but hold its historic charm. The building originally opened in 1916, but was largely un-used since the mid-1980s. There was some obvious need in repair of the water damage, but the building is structurally sound and ready for a second life. A new lower-level bar and updated bathrooms are a key part of the restoration.
Our dedicated team at NAC is pleased for the opportunity to help get this than deteriorating building in working order. NAC soundly oversaw the installation of temperature controls, HVAC system, electrical, piping, and an Alerton building automation system.
Before handing the keys over to First Avenue, there are only a few minor acoustic treatments and aesthetic touches needed. The opening of this modern venue will bring exciting new possibilities for concerts in the Twin Cities.
Read the full article by Finance & Commerce