Thermal Imaging for Touchless Fever Screenings 
NAC's Thermal Temperature Monitoring Solution combines the latest hybrid thermal network camera, a blackbody calibration device, and a NVR with Facial Recognition to monitor temperatures within large groups of people at a distance.  This solution delivers contactless and continuous non-invasive detection of elevated skin temperature.  Accurate temperature monitoring can reduce false positives, minimizing the number of people sent to the secondary inspection, reducing manpower requirements and improving personnel safety.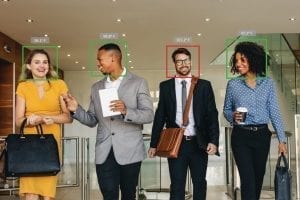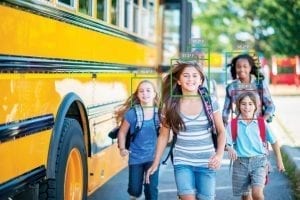 Blackbody 
Hybrid Thermal Camera 
16-Channel 1 U 16 PoE NVR

Required for Human Body Temperature Includes Power Adapter  

Athermalized Lens

Visible 2MP, 8 mm Lens 

Thermal 300 x 400, 13 mm

Statistical Report and Export

4 Channels Mask Detection/ 4 Channels Face Recognition
Features:
Safe, Efficient, and Accurate Temperature Monitoring
±0.3° C (±0.54° F) Temperature Measurement (with Blackbody)
Long-distance Screening at up to 20 ft
Accurately Scans up to 3 People per Second
Thermal Temperature Station
NAC's Thermal Imaging Temperature Station is easy to set up and portable with a temperature monitoring distance of one to six feet.  With the face mask detection mode option, you have the ability to only allow temperatures to be taken if a mask is worn.  
| | | |
| --- | --- | --- |
| | | |
|   Stand Alone |  Desktop Mount | Floor Mount |
Features:
Temperature Monitoring Speed: 0.2 seconds
Temperature Monitoring Distance: 1-6 Feet
Temperature Accuracy: plus/minus ±0.9° F
Easy Setup and Portable
Optional Face Mask Detection Mode
Application Scenario

Airports  
Restaurants
Rail
Churches
Day Cares
Schools
Bus Stations
Hospitals
Casinos
Building Entrances

To request a quote or to set up a demonstration on these products, contact NAC at 651-490-9868 or [email protected]