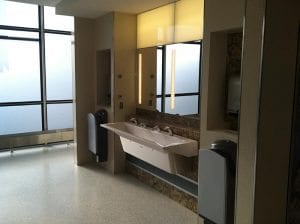 The Minneapolis-St. Paul International Airport bathroom flushed the competition for the title of "America's Best Bathroom". As part of MSP's ongoing bathroom remodel project NAC installed plumbing and HVAC for four newly renovated airport bathrooms. The renovation project began in 2009 and will continue until 2025 with the goal to help better serve the more than 36 million people who travel through MSP International's terminals every year.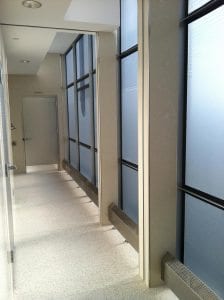 During the holiday season airport traffic is at an all-time high and having reliable plumbing/HVAC is a vital piece in visitor satisfaction. It's important to have bathrooms that are functional for travelers along with updates including shelves for carry-on bags, built in slots for rolling luggage and wider stalls. NAC's highly trained team works quickly, effectively and efficiently, saving you time and money. We'll make sure your building is running as smoothly as possible, no matter what.
With 10 public bathrooms on the ballot and after 4,790 votes were cast nearly 39% were for MSP. Check out Cinta's contest page to see the runner-ups.
Read Star Tribune's coverage of the 2016 Cinta's Potty Polls.